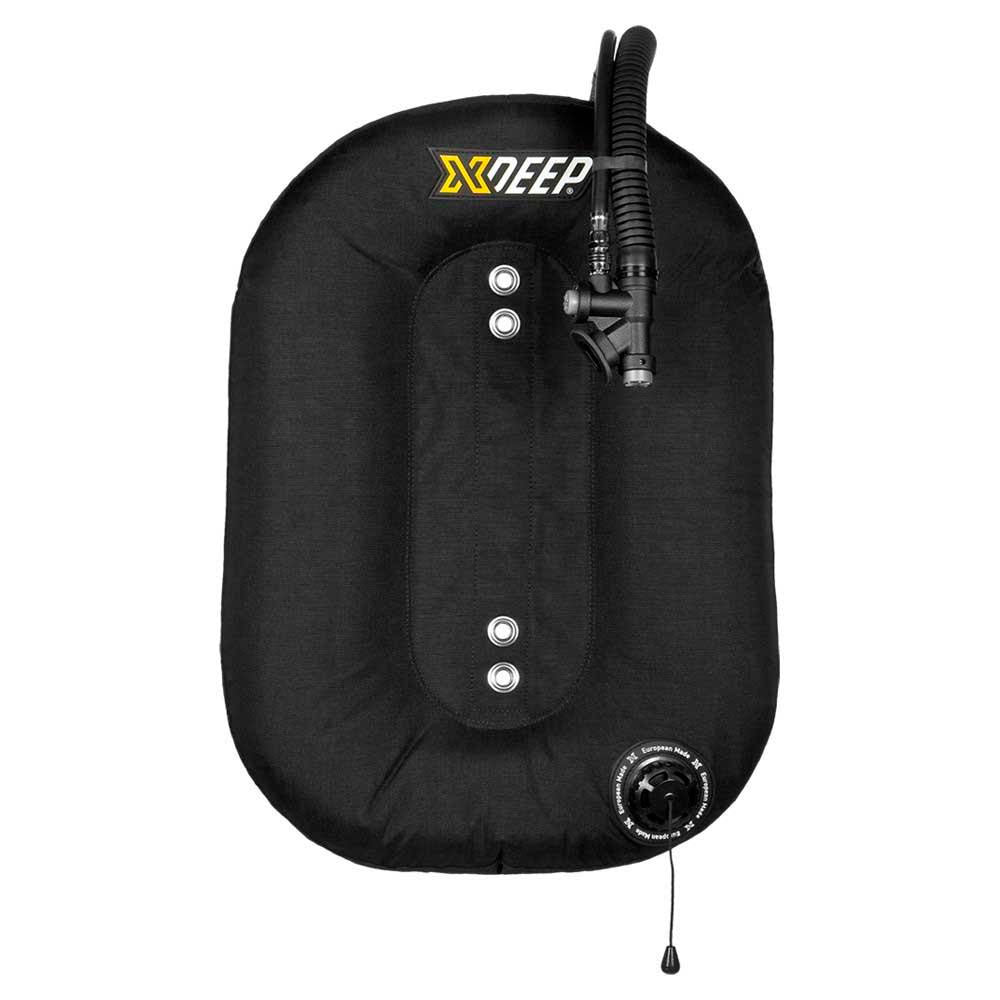 XDEEP Zeos 28lb Wing Only
SKU: XD-BC-Z28-0
---
XDEEP Zeos 28lb Wing Only
XDEEP have an obsession - knowing "they can do better". They look at innovative designs that focus on performance. The XDEEP Zeos 28lb Wing Only epitomises technical excellence using the best materials. European Design and manufacture driven by diving passion.
A truly modern classic
Meet a new level of classical form and function. Innovative design combines ruggedness and reliability. This means it will meet the needs of all divers, whether in beautiful blue waters stunning emerald seas or the crystal frozen arctic oceans.
Take your diving to the next level
The XDEEP Zeos 28lb Wing Only is balanced to help achieve a flat and expert trim. This has been achieved through technical design, constant testing and evolution. The centre of gravity of the gas in the cylinder and the centre of buoyancy of the XDEEP Zeos are perfectly matched.
As a result, your stability in the water will be significantly better. You will enjoy improved gas consumption and enhanced buoyancy. Additionally, finning will be a lot easier. No more sea horse position forced by traditional BCDs.
No compromises above or below the waves
At the start and end of each dive, the XDEEP Zeos holds you high out of the water. The design ensures most of the wing stays underwater, using more of the buoyancy. This provides extra lift, keeping your head and shoulders clear of the waves. Wait in comfort for your pick-up. Underwater you can experience perfect trim made simple and easy by the exact geometry of the ZEOS.
Constant comfort through innovation
Maximise the feeling of freedom expert divers enjoy by diving a buoyancy system that is at one with you. XDEEP's 3D Mesh tailors itself to your body shape. This is achieved through a unique microfiber structure that ensures perfect stability. Moreover, the 3D Mesh helps eliminate movement of your equipment during the dive. Finally, the 3D Mesh has no change in buoyancy characteristics whatever the depth, so you can reduce the extra weight less thoughtful designs demand.
Choose between inflator hose lengths that allow a perfectly customised set-up
Three lengths of 14, 16 or 19 inches are available, ensuring buoyancy control is always in the most comfortable position for you. Knowing you can have the inflator controls straight by your hand improves confidence and safety. Consequently, it allows full enjoyment of your dive.
Choose between beautifully engineered steel or aluminium backplates
You can add whichever backplate you prefer to this wing.
The XDEEP Zeos steel backplate eliminates the need for lead at the waist. It also enhances your balance and trim, especially in cold water conditions where extra weight is best distributed across your body.
The Zeos aluminium backplate works well in warm water, where the additional weight is not needed. It's also ideal if you travel often to explore the wonders the world offers.
This product is for the wing only, however you can also purchase the XDEEP Zeos as a full system.