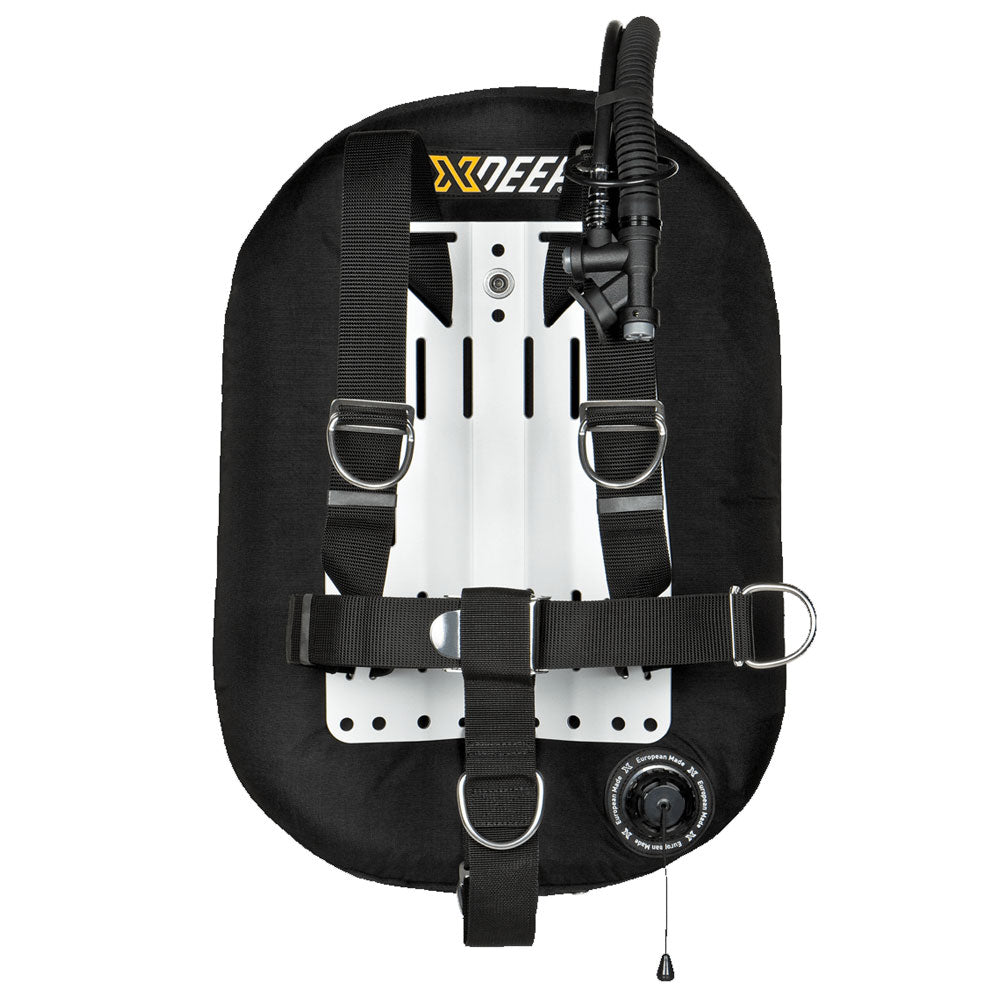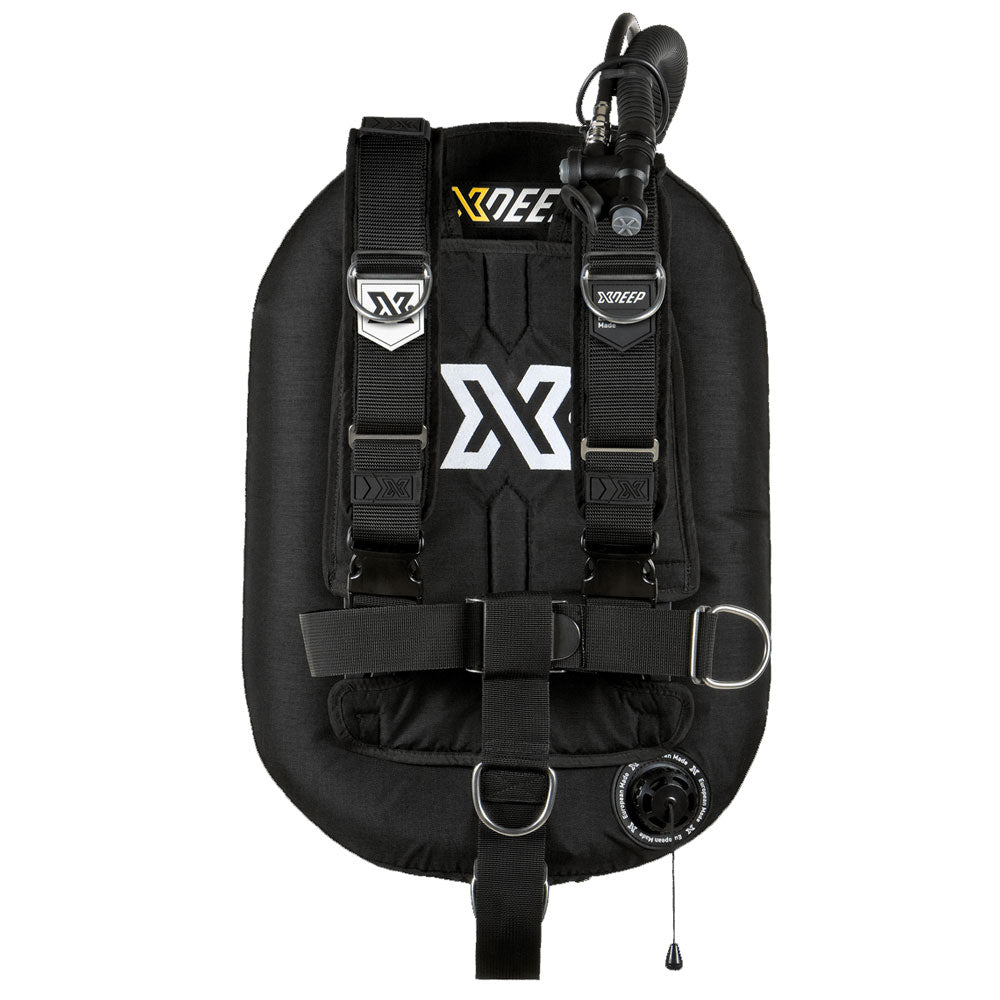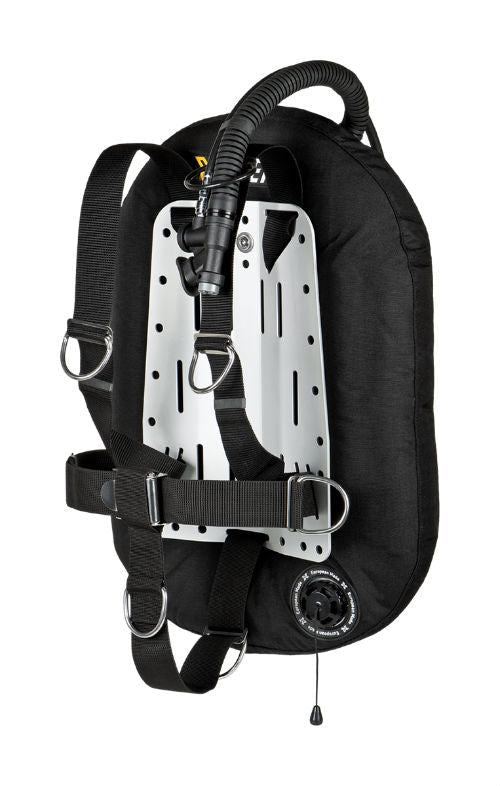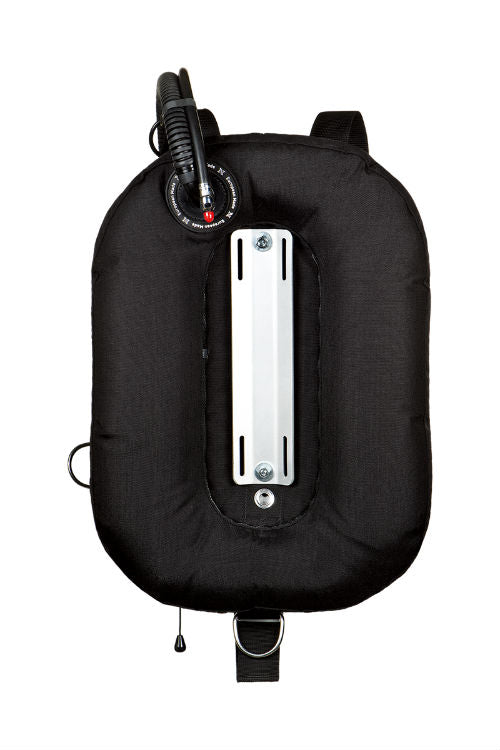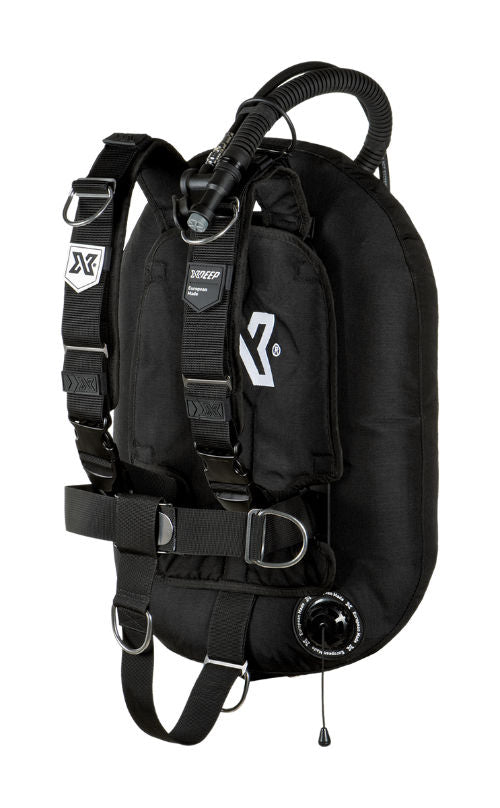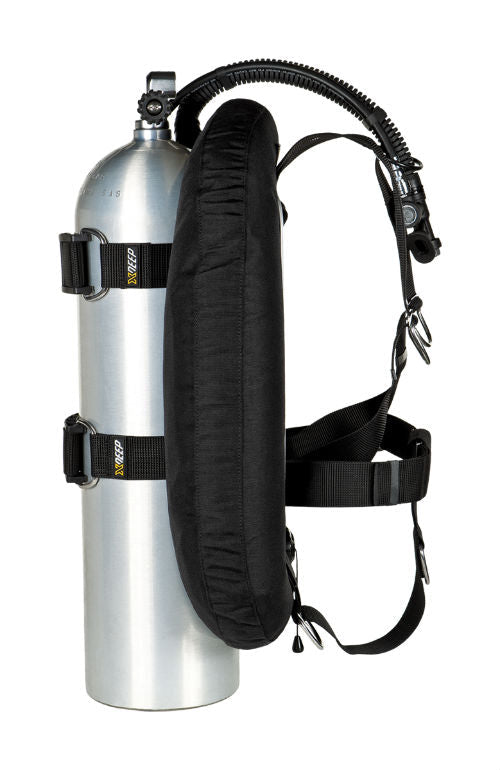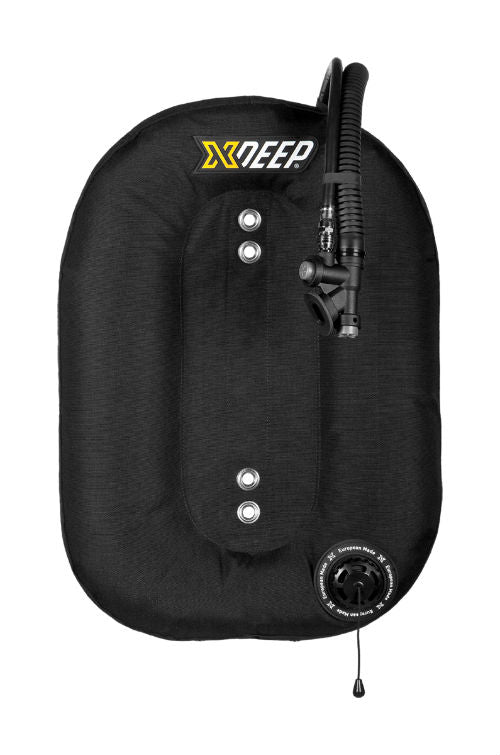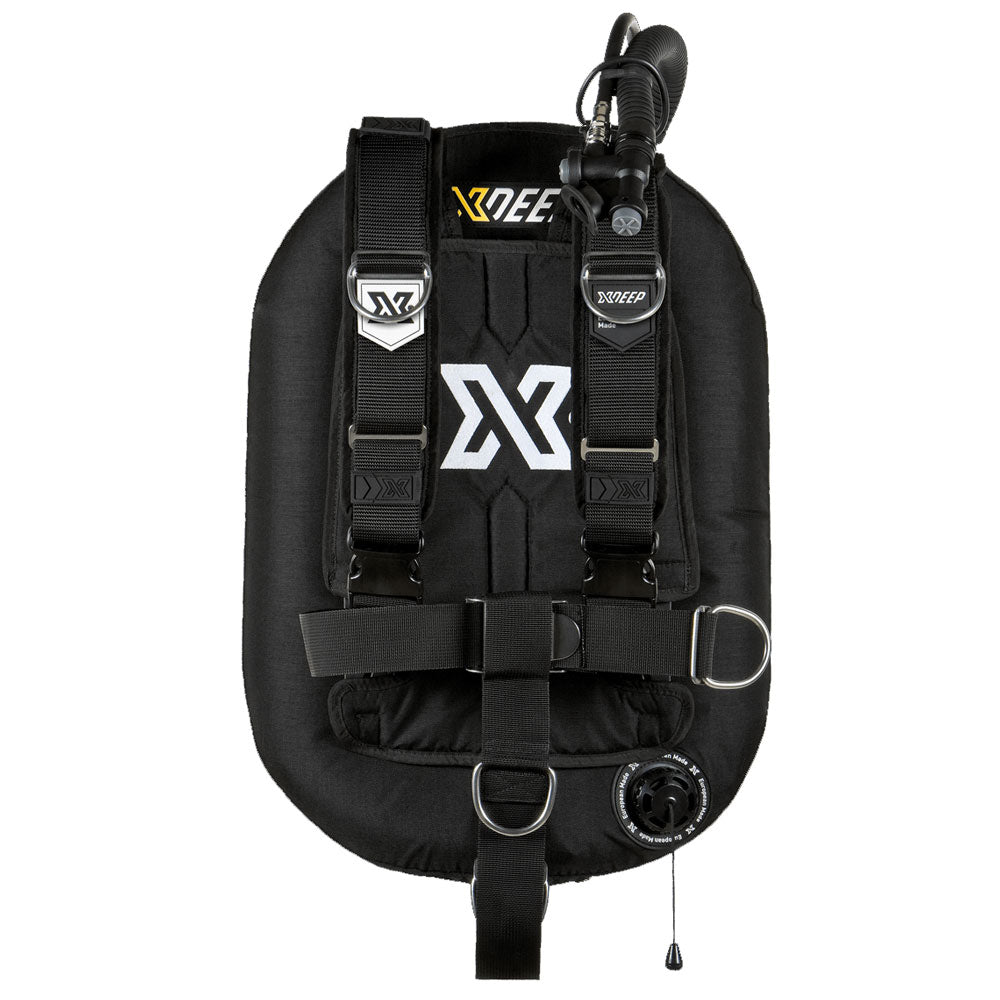 XDEEP Zeos 28lb BC System
SKU: XD-ST-Z28-S1
---
XDEEP Zeos 28 lb BC System
XDEEP 28 lb Zeos - a bespoke and balanced solution for passionate single tank adventurers
The XDEEP Zeos 28 lb BC System has redefined the basics of single tank wing systems. Knowing they can do better is an obsession at XDEEP. They are striving to come up with innovative designs that focus on the performance their systems. The XDEEP Zeos 28 lb BC System epitomises technical excellence using the best materials for each specific component of their system.
A modern classic
The Zeos is a classic single tank wing. However, what separates the Zeos from the pack is that the designers (who are all experienced divers) have take the function and form principles to a new level. XDEEP have taken something that has been made by numerous manufacturers, but used innovative design and material knowledge to create a rugged and reliable system that meets the needs of all single tank divers. Whether you are diving in the crystal clear waters of the Red Sea or the cold waters of Scapa Flow, with a single tank and one (or two) stage, the XDEEP Zeos 28 lb will deliver.
Take your diving to the next level
Through technical design, constant testing and evolution, the XDEEP Zeos will help achieve a flat and expert trim. The Zeos achieves a perfect match between the centre of gravity of the gas in the cylinder and the centre of buoyancy of the Zeos. As a result, your stability will be significantly better. Additionally, you will enjoy improved gas consumption, enhanced buoyancy and finning will be easier. No more sea horse position forced by traditional BCDs.
No compromises above or below the waves
At the start and end of each dive, the XDEEP Zeos holds you high out of the water. The design ensures that most of the wing stays underwater, using more of the buoyancy. This provides extra lift, keeping your head and shoulders clear of the waves. Wait in comfort for your pick-up. Underwater you can eliminate trade-offs and experience perfect trim made simple and easy by the exact geometry of the Zeos.