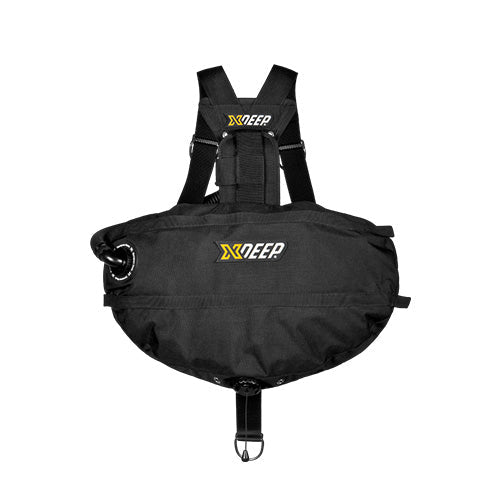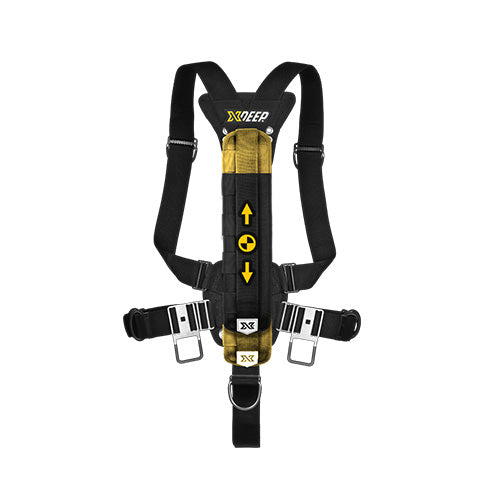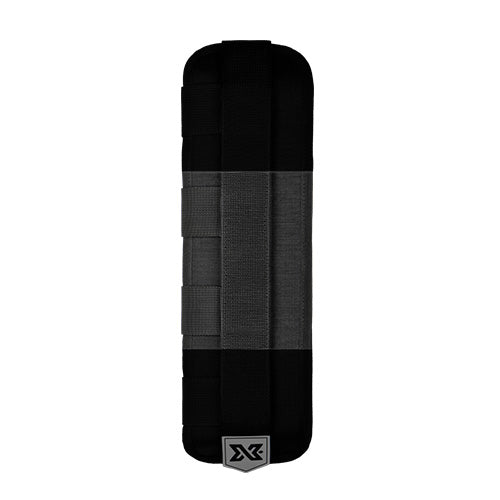 XDEEP Stealth 2.0 Classic Sidemount System
SKU: XD-SM-S2C-S3
---
XDEEP Stealth 2.0 Classic Sidemount System
The XDEEP Stealth 2.0 Classic Sidemount System has been designed with exploration cave diving۪ in mind. Cave diving allows no room for error. It involves detailed and meticulous skills and preparation. Cave exploration requires hundreds of hours of purposeful training and practice. Nothing can be left to chance or luck. The equipment used must exceed the diver's needs in any conceivable situation. This is why the STEALTH 2.0 Classic Sidemount System has become the first choice of leading cave explorers around the world.
XDEEP Stealth 2.0 Classic Sidemount System
Packing 16Kg of lift into a streamlined and tough double-shell wing required true innovation. Selecting materials that would stand up to the rigors of cave diving meant no compromises. XDEEP relished this challenge. They combined these demands into a sidemount system that is streamlined, infinitely adjustable and made their competitor's systems irrelevant. In the cave environment, especially in tight restrictions, the XDEEP is peerless.
The Stealth 2.0 is streamlined to your anatomy
One of sidemount diving's۪ many advantages is the streamlined shape you have in the water. Anything that protrudes or dangles is a potential entanglement hazard and a serious safety issue. The STEALTH 2.0 design achieves a streamlined system that stays in tune with your anatomy. Whatever position you are in and regardless of how much gas you have in the wing, the distance of the centre of the wing away from the body is minimal.
Perfectly position the wing
Because the wing has its own independent five-point mounting system, you can place the wing exactly where it needs to be. You can adjust the wing to maintain trim suring the dive, as you mount and demount cylinders, drop stages or clip off scooters. For a real squeeze of a restriction, you can even remove it to completely minimise your profile.
Always in control, anywhere and everywhere
Diving in caves and wrecks can put your body in some strange and contorted positions, especially in narrow passageways and restrictions. Safety and performance demand you can reach the dump valve with either hand and dump gas without having to change position. The dump valve is located centrally, therefore ensuring it can be reached anywhere with either hand. In addition, it offers maximum protection from accidental operation or damage.
XDEEP Stealth 2.0 Classic Sidemount Harness
The expression thinking outside the box۪ is often overused. However, that۪'s exactly what XDEEP had to do to revolutionise the sidemount system harness. Analysing the many systems already on the market was a start. They soon realised that something new and groundbreaking, something that would perform brilliantly in the Yucutan Caves as well as open water, was needed.
The STEALTH 2.0 includes some revolutionary features. Using harness webbing of differing thickness and stiffness meant a better more comfortable fit. Building true anatomical structures into the harness enhanced the diving experience. Movable D rings on the waist strap to allow for changes in tank buoyancy. The STEALTH 2.0 was the first to allow control of tank position. It has been imitated ever since.
Ultimate freedom of movement
Whilst we all have different body shapes, our axis of rotation and our centre of gravity are consistent relative to set anatomical landmarks. The STEALTH 2.0 has two nodes۪ which act as junctions for the shoulder and waist straps and for positioning the central weight pocket. As such, regardless of your position in the water, the harness will stay exactly as you set it up. The central weight pocket can move relative to the lower node for maximum comfort and zero resistance. There is no movement of the shoulder straps, no resistance when turning the body and nothing to impede your freedom of movement.
XDEEP Stealth 2.0 Classic Sidemount Fit & Adjustment
Single piece harnesses can take up to half a day to fit properly and often need refining post dive. Because the STEALTH 2.0 has an independent adjustment of the shoulder and waist straps, it is quicker and easier to obtain a custom fit. Adjusting the shoulders does not affect the waist D ring positions, the crotch strap is a simple tri-glide adjustment. Instructors and students can save time on their sidemount courses and actually go diving instead of constantly adjusting equipment.
Harness webbing fit for purpose
The waistband has a stiff and rigid webbing that enhances the ease of use and operation of the D rings for cylinder mounting. Shoulder straps are softer to improve comfort, fit and flexibility. The crotch strap is very flexible, even soft, to reduce chafing and wear on your exposure suit. A simple idea, elegant in the application.
XDEEP Stealth 2.0 Classic Sidemount Weight System
Imitation is the sincerest form of flattery. This probably explains why so many copy the STEALTH 2.0 weight system. You can configure your weights exactly where you want them to ensure perfect balance and trim. Incredibly flexible, capacity to cope with 1Kg to over 20Kg and designed to keep weights secure and immovable. It truly is a world class system.
Take only the weight you need
Cold water diving in a drysuit with a thick undersuit requires a large amount of weight that many sidemount systems struggle to accommodate. This limits where you can place the weight and can upset balance and trim. The design of the STEALTH 2.0 can manage the perfect placement of a 1Kg block up to over 20Kg of lead with ease. If you are in arctic water or in board shorts and a T-shirt, the weight system is flexible enough to meet your needs exactly.
XDEEP Stealth 2.0 Classic Sidemount Offers Perfect Trim and Balance
The flexibility designed into the STEALTH 2.0 weight system ensures you control weight placement relative to your centre of gravity. Additionally, the central weight pocket has a considerable range of movement, so you can position it for ideal balance. Perfect trim and balance in any configuration.
Smart weight pocket security
In technical and cave diving, the consequences of losing weights far outweigh the possible need to drop them. The unique and innovative design of the STEALTH 2.0 weight pocket prevents any accidental loss of weights. There is an overlay between the side fastening bands and the main band that prevents unwanted opening of the pocket. It is easy to see if the pocket is improperly secured. Furthermore, you can make any required corrections underwater.
If you are looking for an exploration, cave sidemount system, then the XDEEP Stealth 2.0 Classic Sidemount is for you. However, if you are looking for a more designed for open water sidemount, check out these other Sidemount Systems. If you are not sure that this is what you are after, check out the rest of the XDEEP range.