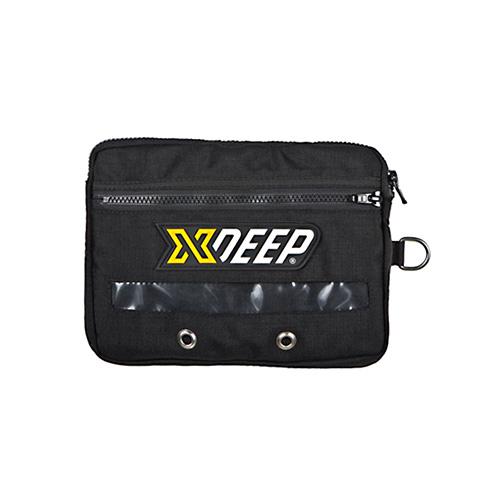 XDEEP Standard Cargo Pouch
SKU: XD-HA-022-2
---
XDEEP Standard Cargo Pouch
The XDEEP Standard Cargo Pouch is a neat pocket to keep your essentials together, a must for every Sidemount diver!
Sidemount systems don't come with bags or pockets like a standard BCD jacket. Therefore, storing all your equipment and accessories can be a struggle at times. The XDEEP Standard Cargo Pouch is the perfect solution and therefore highly recommended.
The pouch is made of Cordura, which is a highly durable material. It also comes with a double ender, so you can attach it to the back of your sidemount harness. It is designed in such a way that it does not interfere with your streamlining or finning.
The pouch has one main compartment, which is large enough to store accessories such as a spare mask, wet notes, slates, spools etc. It also has internal D-rings to prevent your items from accidentally falling out. Two zippered chambers can separate your tools and safety equipment for quick management.
If you are looking for something a little bigger, the XDEEP Expandable Cargo Pouches are also available.
Simply Sidemount offer a full range of XDEEP products. A brand which is renowned for high quality material and construction that never fails to deliver.