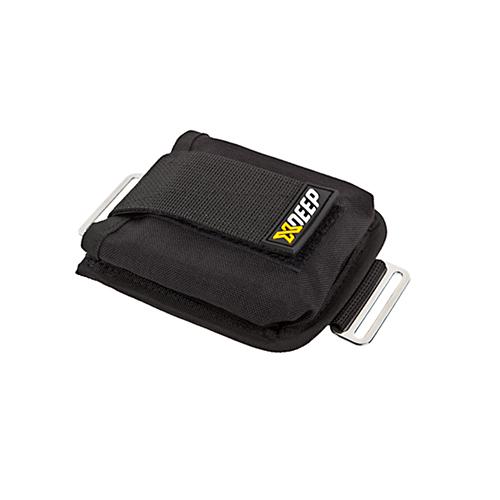 XDEEP Sidemount Trim Pockets
SKU: XD-HA-016-1
---
XDEEP Sidemount Trim Pockets
XDEEP Sidemount Trim Pockets come as a pair, and they come in two sizes, which can hold 1.5kg or 3kg. You can mount them both to the shoulder straps and to the waist strap. Therefore, it has never been easier to trim in sidemount, with the options to place the weights where you need them
To make them more comfortable, XDEEP have added a special reinforcement plate inside the pockets, made of highly durable polymer. It makes the weight fit tightly to the strap. Therefore, nothing is loose and nothing bumps. You can use the XDEEP trim pockets with any sidemount or harness made of 50 mm (2 inch) webbing.
You can attach the pockets to any standard webbing, with one tri-glide at each end of the weight pocket to ensure that the pocket doesn't move from its set position. This will ensure that you achieve precise trim on every dive.
In terms of material, XDEEP only use the very best they can find, based on their passion and expertise. As such, the pockets are made from heavy duty condura to provide amazing abrasion resistance.
Simply Sidemount offer a full range of  XDEEP products. A brand which is renowned for high quality material and construction that never fails to deliver.