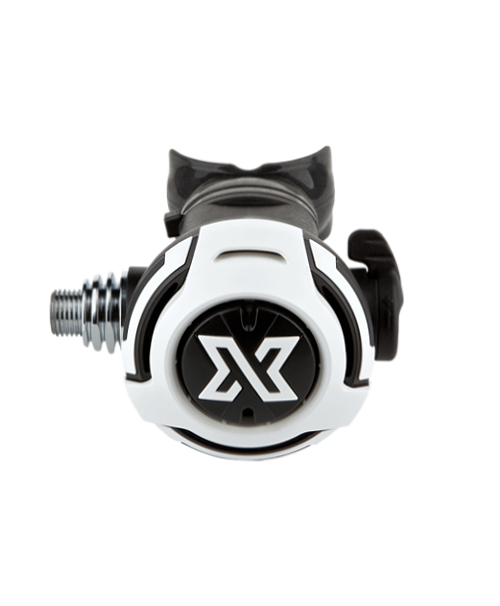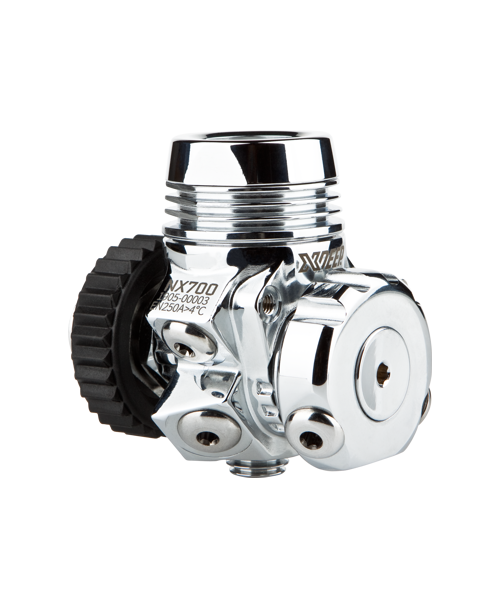 XDEEP Recreational Regulator Set NX700/LS100
SKU: XD-RS-NX7-S5
---
XDEEP Recreational Regulator Set NX700/LS100
The new XDEEP NX700 regulator is a combination of unique features, great cold-water capabilities, and unrivalled breathing comfort.
Thanks to the patented modular turret system it's the world's only regulator to provide clean, and streamlined hose routing in any configuration, including sidemount, backmount single tank, backmount doubles, and stage cylinders.
The special shape of the 1st stage forged body has and the thick-walled body of the 2nd stage valve have been designed for extensive heat exchange. The regulator has been CE-certified for extreme cold water conditions and keeps high performance below 4°C.
In the last two years nx700 regulators have been intensively tested in extreme conditions by explorers supported xdeep exploration support program and proved reliability performance a number of projects across world.
These Regulators are the ultimate product for the recreational diver. not only new to the market but also strive to be the best preforming regulator on the market. The Xdeep NX700 set with two LS100 2nd stages manage cold water with ease, so weather recreation diver or instructor, they will not let you down. 
Configuration
The NX700/LS100 regulator set can be configured for back mount, sidemount, ccr and single tank.
Cold water rated, for use even in the coldest conditions.
We use them as school regulators for blue fin diving to give our students the best regulators on the market.