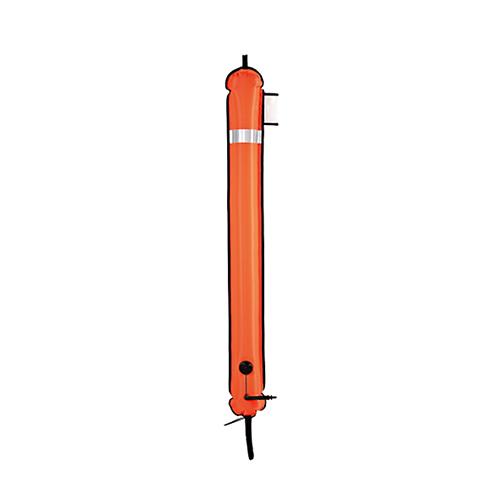 XDEEP Orange 140cm Closed SMB with 3M Solas Reflective Tape
SKU: XD-SB-001-0
---
XDEEP Orange 140cm Closed SMB with 3M Solas Reflective Tape
The XDEEP Orange 140cm Closed SMB with 3M Solas Reflective Tape is a compact closed cell delayed surface marker buoy. It is perfect to mark your location in the water, whether that's to signal dive boats or fellow divers.
It is very easy to inflate this SMB, either orally or with a LPI hose, whichever you prefer. There is also an over pressure valve, which allows expanding air to escape to prevent damage.
The colour of this SMB is bright orange, to ensure you are easily seen. It also has a very visible reflective tape, which increases the visibility of the SMB even more. The closed design ensure it stays inflated on the surface.
The top of the SMB has a clear pocket. This is great if you want to send notes to the surface to communicate with surface cover.
There is a webbing loop at the base of the SMB, which aids with easy reel attachment. It also has a bungee loop that holds the SMB wrapped up when not in use.
XDEEP also offer this SMB with an open design, check it out here: XDEEP Orange 140cm Open SMB with 3M Solas Reflective Tape