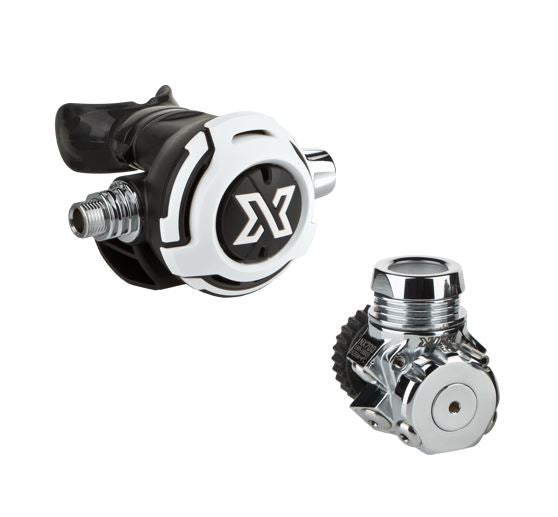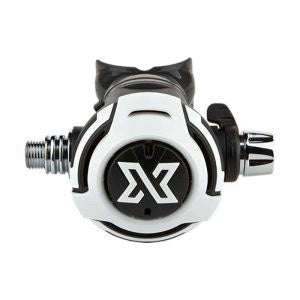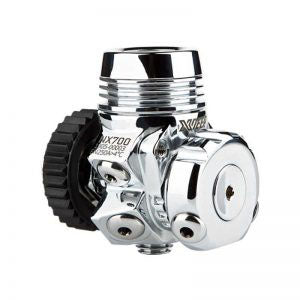 XDEEP NX700 & LS200 Regulator
SKU: XD-RS-NX7-S1
---
XDEEP NX700 & LS200 Regulator
XDEEP NX700 & LS200 Regulator Set includes the following:
XDEEP NX700 First Stage
The patented NX700 first stage is equipped with a range of solutions, allowing it to be configured in multiple ways ensuring that no matter what the configuration, the hose routing is optimal. Hoses never need to be pinched, bent, or pushed against the BCD due to the unique rotating head. The rotating head is located at the front of the first stage and can be locked at set angles depending on the preference and requirements of the diver. The head can also be left to rotate freely.
XDEEP LS200 2nd Stage
The brand new xDeep LS200 2nd stage is equipped with both a venturi lever and a cracking pressure adjuster. Combined with its rugged good looks and futuristic design, it will be sure to leave anyone but the operator breathless. The LS200 is ideally suited as the primary 2nd stage in any set-up.
Comes complete with a 76cm hose.