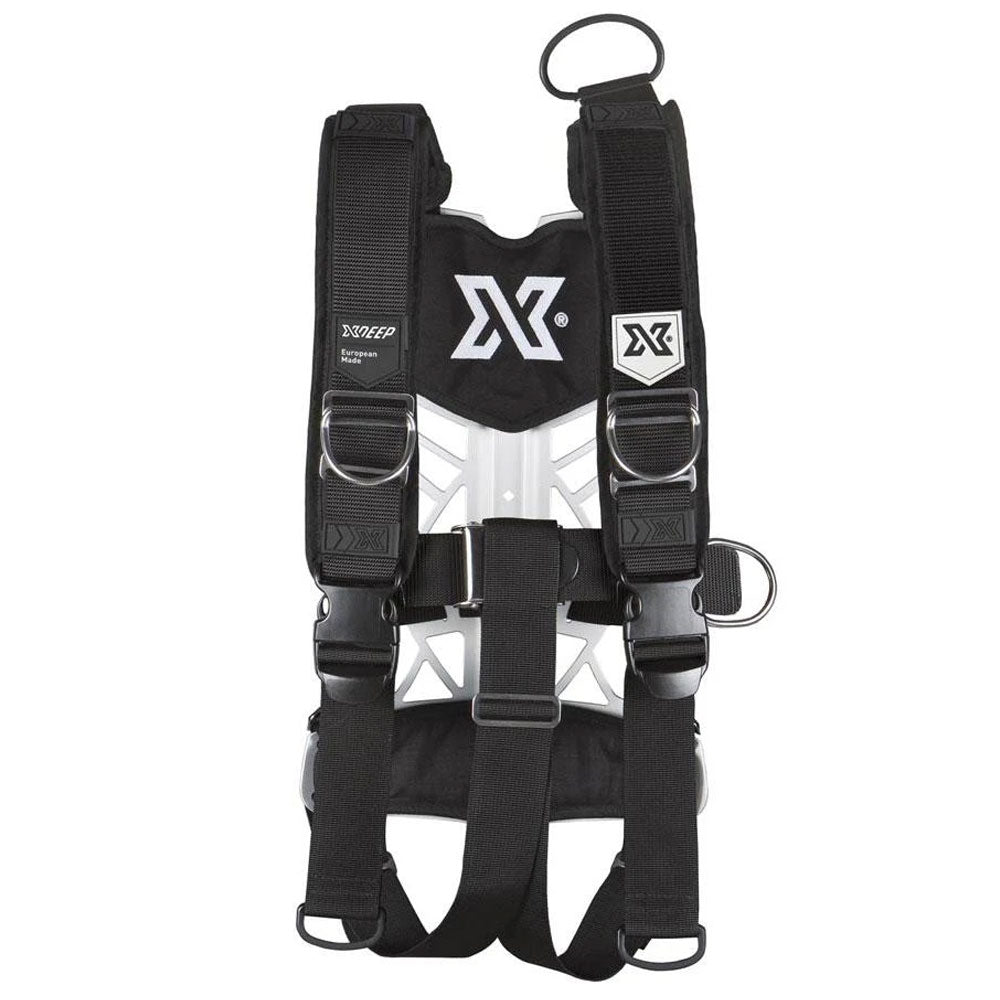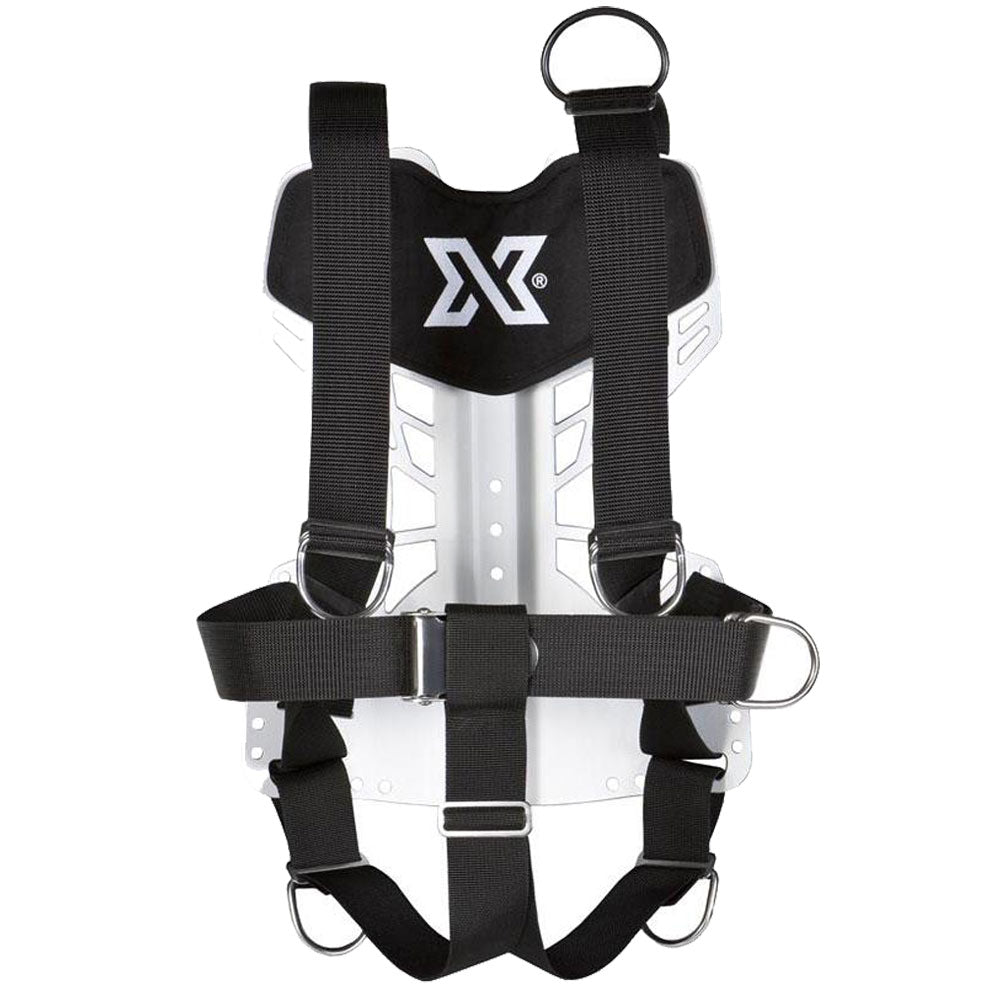 XDEEP NX Ultralight Backplate and Harness
SKU: XD-HS-010-0
---
XDEEP NX Ultralight Backplate and Harness
The XDEEP NX Ultralight Backplate and Harness is the ideal upgrade for the diver who is using an XDEEP Zen Wing System and is looking to reduce weight for their next dive holiday.
XDEEP NX Ultralight Backplate
The NX Series Ultralight backplate was developed using an aerospace-grade aluminium and magnesium alloy to offer the lightest plate ever. The material offers you the best combination of both strength and rigidity while still being hard-wearing enough to deal with everything you have got to throw at it. The primary benefit of this backplate for the diver is its incredibly lightweight composition.
XDEEP NX Ultralight Backplate Specification
Two Sizes: Small (up to 175cm tall) & Large (over 175cm tall)

Aerospace-grade aluminium alloy
XDEEP Ultralight Harness Options
You have two options for when purchasing the Ultralight plate. A standard single piece harness or a deluxe adjustable harness with comfort shoulder pads.
The Standard Harness, occasionally referred to as a DIR harness, was once seen as the norm for technical diving. This style of harness is a continuous harness with no breakpoints and is adjusted to fit with tri-glides (three-bar slides).
The Deluxe Harness is a fully adjustable harness with ITW Nexus Quick Release buckles. This style of harness is ideal for ease of getting in and out of on the dive boat or in the water. The adjustable nature of the harness is closer to the principles of a BCD that allow you to tighten the shoulders to fit each time you put the harness on.
Optional Upgrade
If you are trying to drop every last kilo of weight, why not add the XDEEP NX Series Ultralight Single Tank Adapter to trim back weight as much as possible.
Explore the full XDEEP range here.