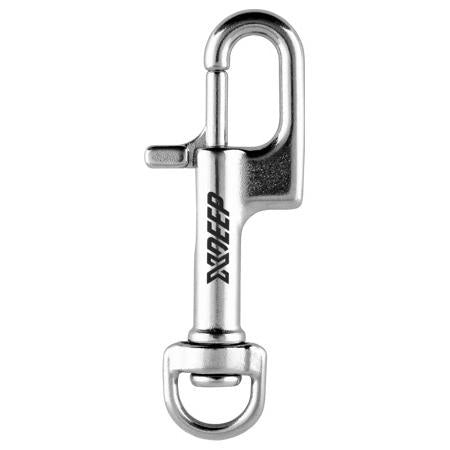 XDEEP NX Bolt Snap Small
SKU: XD-AC-012-0
---
XDEEP NX Bolt Snap Small
The XDEEP NX Bolt Snap Small is ideal for second stage hoses and smaller items such as backup torches. The unique bolt snap from XDEEP gives improved gate operation over standard bolt snaps.
XDEEP and the NX SERIES has proven that you can take tradition, apply innovation to the design and materials, and create something better, unique and special. Bolt snaps seem to have been pretty resistant to evolution. However, the NX SERIES bolt snap breaks a 60-year stalemate in design, and greatly improves ease of use and practical application. Tradition, innovated.
With great attention to detail, XDEEP is solving some big issues. For example, the NX bolt snap head is appropriately rounded and contoured, as they have thought carefully about optimising the hook shape. This makes clipping into D rings so much easier, no matter how thick your gloves are.
The smaller bolt snaps have a small and tidy eye. This makes it perfect for attaching to long hoses and other accessories without wasting any space. The clipped item stays tighter to the diver and it is easier to keep the bolt snap orientation exactly as desired.
XDEEP also do a large bolt snap, check it out here!