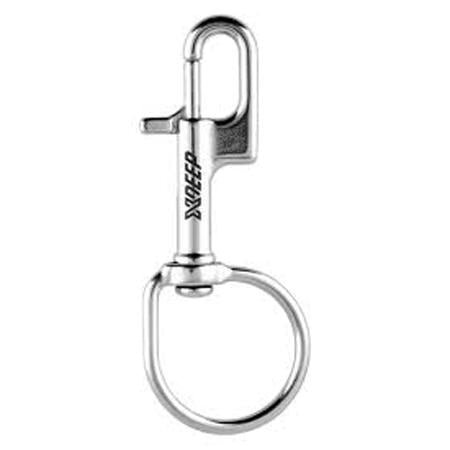 XDEEP NX Bolt Snap Large
SKU: XD-AC-013-0
---
XDEEP NX Bolt Snap Large
The XDEEP NX Bolt Snap Large is perfect for stage cylinders, as well as deco cylinders and sidemount cylinder bottom clips. It is also good for stage top clips in cold water.
XDEEP and the NX SERIES has proven that you can take tradition, apply innovation to the design and materials, and create something better, unique and special. Bolt snaps seem to have been pretty resistant to evolution. However, the NX SERIES bolt snap breaks a 60-year stalemate in design, and greatly improves ease of use and practical application. Tradition, innovated.
With great attention to detail, XDEEP is solving some big issues. For example, the NX bolt snap head is appropriately rounded and contoured, as they have thought carefully about optimising the hook shape. This makes clipping into D rings so much easier, no matter how thick your gloves are
The large bolt snap uses an off-centre swivel, which creates many advantages. The position of the hand when your finger is through the bolt snap eye is optimised. Stage and sidemount cylinders become easier to mount and remove, and it allows for a lighter weight eye.
XDEEP also do a small bolt snap, check it out here!