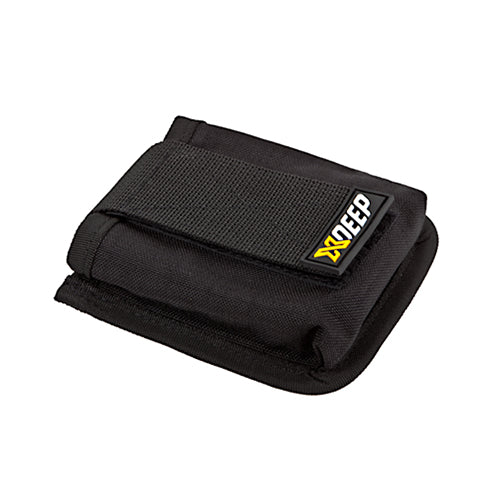 XDEEP Backmount Trim Weight Pockets
SKU: XD-HA-021-0
---
XDEEP Backmount Trim Weight Pockets
The XDEEP Backmount Trim Weight Pockets is a pair of 2kg pouches and can be added to either side of the backmount harness or camband. The Trim Pockets provide additional weighting either at the top of the shoulders (helps bring feet up) or to the waist strap (keep ballast central). Furthermore, this allows the weight to be just where you need it to achieve perfect trim.
The design of the weight pocket ensures that the pocket doesn't move from its set position. This means that precise trim can be achieved.
The XDEEP Trim Pockets are made using Cordura materials to provide amazing abrasion resistance so a pocket doesn't suddenly rip open while swimming through a tight hole. The stainless steel metal components won't tarnish or corrode even with heavy saltwater use.
XDEEP Backmount Trim Pocket features
Add up to 2kg of non-dumpable ballast
High-quality materials
Holds 2kg of weight each pocket
Simply Sidemount offers a full range of XDEEP products. A brand that is renowned for high-quality material and construction that never fails to deliver.