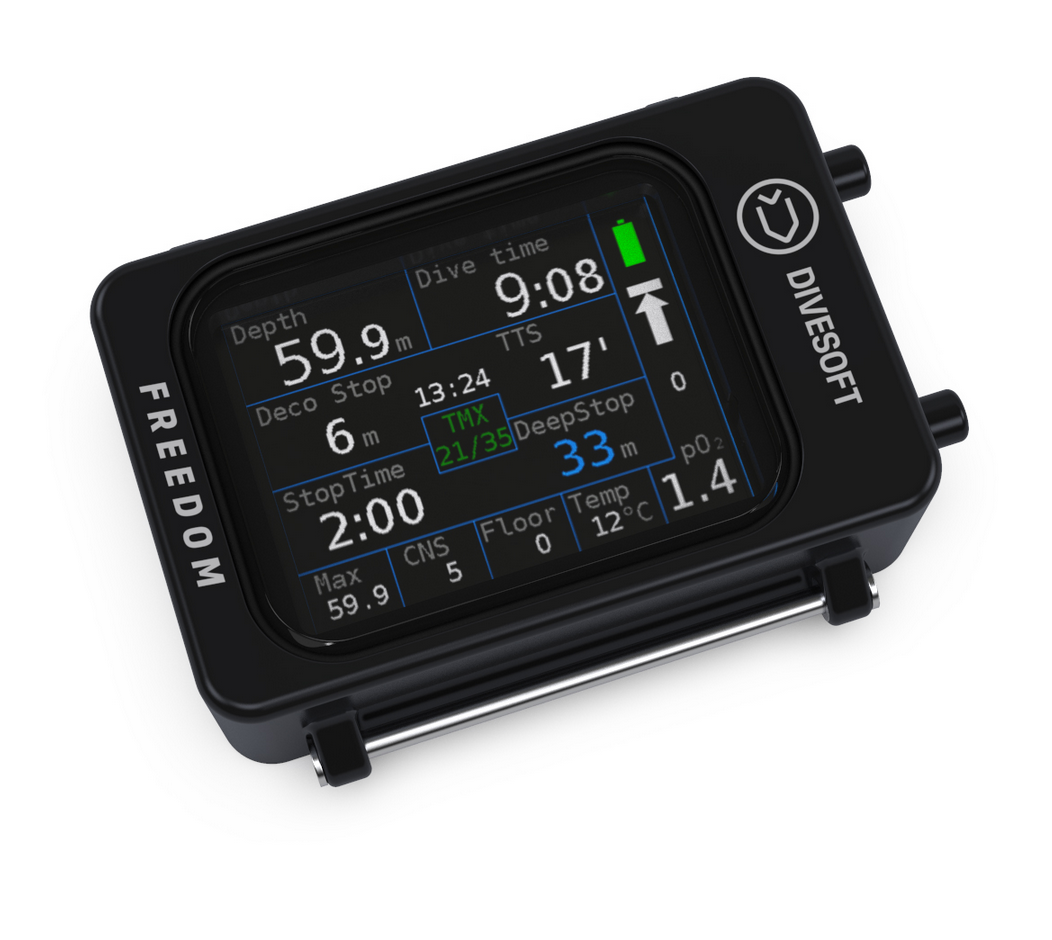 Divesoft Freedom Full Trimix Computer
SKU: DS-8058
---
Divesoft Freedom Full Trimix
Freedom computer version for demanding technical divers, who use a helium mixture and a wide variety of decompression gases.
Freedom Full Trimix Features:
Up to 9 mixtures with any content of Oxygen and Helium
Buhlmann ZHL decompression algorithm
Fully adjustable gradient factors
Deco stops or deco ceiling for continual decompression
Full color TFT display
Four screens during the dive including the graphical dive profile
Reversible display for left/right hand
Brightness adjustment
Durable aluminum body
300 m (1 000 ft) operational depth
Metric/imperial units
Depth average with the possibility to restart
Easy-to-use two button control
Rechargeable Li-Ion battery
High-precision depth sensor
Vibrating alarms strong enough for a drysuit
Decompression games
Textile strap or bungee wrist mount
Log processing in the cloud or offline
Software version upgradeable
Free firmware updates
USB connection and charging
Freedom displays are protected by protector display overlay.
You can choose from two variants of the fastening strap (35,5 cm or 42,5 cm).
Freedom Full Trimix contents:
#8058 Freedom Full Trimix computer
#8075 USB charger
#1481 Attachment bungee
#1482 fastening strap or #1483 fastening strap for dry suit
#3151 silicon protective sleeve